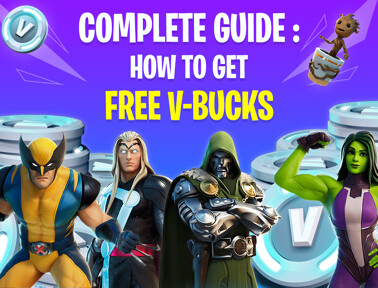 How To Get V-Bucks For Free
Posted by Alex Lee April 25, 2022
V-bucks are essential for any Fortnite player. Skins cost money, as well as upgrading your battle pass. Battle Pass is practically a must for any player. Luckily there are multiple safe ways to get free V-bucks that do not require you to share any details. Discover all ways to earn V-bucks and upgrade your battle pass for free!
1
Complete In-Game Missions & Challenges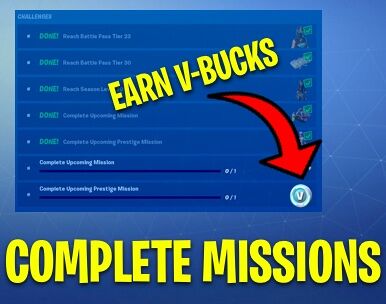 The safest and most streamlined method to retrieve free Fortnite V-Bucks is by leveling up in the game through completing game challenges. New tiers are reached by accomplishing challenges that grant you with experience points which level you up. Each new tier reached through the Battle Pass system, regardless of its being the free or the paid version, will grant you, and any other player, 100 V-Bucks free of any cost, except your time. Here top 4 Fortnite challenges types that deserve your attention and actually generate you free V-Bucks...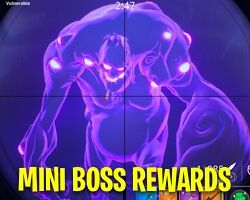 Complete Mini-Boss Timed-Missions
Fortnite: Save the World mode includes several opportunities to earn V-Bucks, among other optional rewards, through timed missions. Timed missions can be easily distinguishable on the game map for you to find, by a clock sign next to them and are limited to 3 per day. If free V-Bucks is what you are after - Mini-Boss Timed-Missions are the only missions that will grant you free V-Bucks.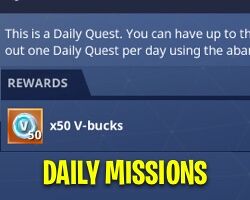 Complete Rewarding Daily Quests
Completing Daily Quests is a fun way to gain
free V Bucks
while progressing in the game. Daily. Each Daily Quest potentially rewards you with
50 to 100 V-Bucks
upon a successful completion of predefined missions. While daily quests keep updated with each patch, most daily quests consistently require a team action, so get your combat friends prepared in advance. As of Summer 2020, the
top 3 rewarding daily quests
worth your time are:
Twin Peaks
(100 V Bucks / 3 missions),
Canny Valley
(75 V Bucks / 3 missions) &
Plankerton
(60 V Bucks / 3 missions). Check the constantly updated
Daily-Quest list here
to find your best match.
Complete Storm Shield Defense Missions
A great way to
generate free V Bucks
is through completing
Storm Shield Defense missions
, also known as SSDs, which get updated with each new game patch. Both Fortnite game modes consist of 4 different areas that introduce 6 'Storm Shield Defense' missions. New Storm Shield Defense missions become available for you upon completion of each 10th quest. Advancing through the story, you unlock more Shield Defense missions and
get rewarded
with 100 V-Bucks, or 600 for all 6 missions, as well skill points, for successfully completing this mission. Note that repeat completion of Storm Shield Missions do not grant additional rewards.
Earning Free V Bucks through Side Quests
Fortnite challenges
are already an integral part of the game since they were introduced in Season 3 of Chapter 1. They introduce a variety of objectives, such as locating chests or ammo boxes, or winning combats at specific locations. Since challenges are open for all players - not battle pass holders exclusively -
All Fortnite players can participate
which introduces a growing competition.
While Side quests can be accomplished by each player only once, Challenges can be completed more than once, usually up to 20 or so. In most cases, completing a challenge grants you with 50 V-Bucks in average, so performing the same challenge again and again can potentially increase your V Bucks intake dramatically. Check the updated list of challenges according to the played season to identify the most potential ones for your objective.
2
Other In-game Methods to Get Free V Bucks
Fortnite unique gameplay experience introduces more actionable ways to Gain free V-Bucks once you are aware of them. Most likely, you are already eligible for such a bonus without being aware of it. Check out each one of the opportunities listed below and discover the ones potential for you...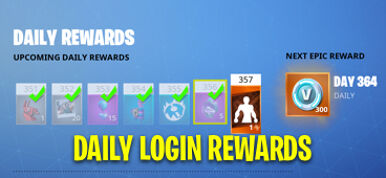 Daily Game Log In
Fortnite 'Save The World' exclusively incentivizes the
logging into the game
on certain days. These rewards are substantial and are not limited to V bucks and in time include legendary items, Llamas, evolution materials, XP Boosts, and cosmetics. Save the World mode, grants a small amount of V-Bucks upon a successful login of each day - An easy way to
get free V bucks on a daily basis
, which can sum up between
200-600 V-Bucks a month
. Not all days are accountable for this reward. Check
this updated list
of accountable days to see what you can expect using this method to get free V Bucks.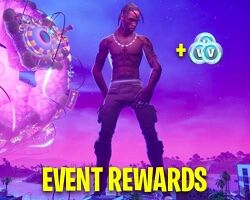 Participate in Events for Free V-Bucks
Fortnite mode traditionally hosts time-limited events, available to explore via the main Fortnite menu under the Quests section, for gamers to participate in. These events are in fact
missions with exclusive storylines
and progression systems. Once successfully accomplished, users are rewarded with a variety of items, such as skins & weapons, but most importantly -
free V-Bucks
. In some rare cases in the past, participants were
rewarded for merely attending the event
. Keep up to date with events through Epic
Save the World
news section.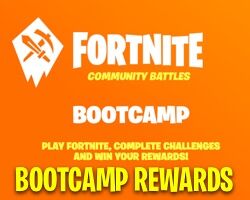 Win Free V-Bucks in Fortnite Bootcamps
Bootcamps are t
ime-limited events
in predefined countries orchestrated by Epic Games via a
dedicated minisite
. Participation requires a dedicated registration for the Bootcamp, which provides in return a list of
daily challenges
that needs to be won, to unlock the final reward challenge. This final reward challenge ranks the player with rating points for different in-game achievements, upon which
V Bucks are granted
. Bootcamp rewards are
highly valuable
and range between 200 to 2,500 V-Bucks, as carried out in the latest bootcamp in August 2020. Check Epic Social pages and official publication to get notified of upcoming bootcamp opportunities.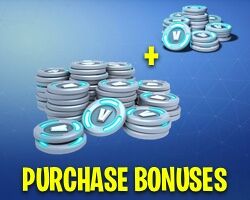 Get Extra Free V-Bucks Upon For Purchase
Purchasing V-Bucks on the Epic store or any of its formal retailers, such as
Amazon
,
Microsoft
or via a
gift card
, costs real money. However, each purchase transaction consistently makes the user eligible for an additional amount of
free bonus V-Bucks
on top, depending on the package bought. For example,
this 4,000 V Bucks bundle
grants the user with
1,000 Free V Bucks
on top which sums up at 5,000 VBucks in total. The $9.99 package is exceptional as it does not introduce any free VBucks. Furthermore, the paid battle pass elevates the user's chances of unlocking exclusive challenges and potentially
earning more V Bucks
during the gameplay.
3
Act Outside Fortnite to Get Free V-Bucks

Some tasks performance outside of the game platform itself may potentially make you eligible for free V Bucks, on top of all in-game experiences listed above. Note that some of these actions are not affiliated with Epic Games or the formal Fortnite game app, so play safe and act smartly to unfold full opportunities potential...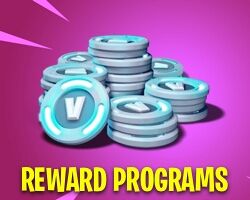 Grab V-Bucks from Reward Programs
Various
rewards program
s available online make their subscribers eligible for earning credits for completing a variety of online tasks, such as watching videos, taking surveys, completing offers, viewing discount coupons or downloading apps. These programs allow their users to exchange their earned credit for various payment forms, including
Fortnite V-Bucks
. Since these programs are seasonally operational, prior to actual participation it is
recommended you will verify
that program's terms of use are relevant for your demographics, allow switching credit for V Bucks, and are safe and reputable sufficiently to participate, using third-party reputation-check tools such as SurveyPolice. As of summer 2020, few leading programs with good reputation are
Grabpoints
,
PointsPrizes
&
Idle-Empire
.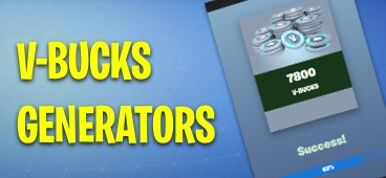 Use Free V-Bucks Generators
A V-Bucks Generator is a general name for websites or mobile apps, promoted via YouTube videos and social posts, that claim to generate free VBucks in return for user's credential submission. The generators tested in scope of the research performed while writing this guide - such as bucksgenerator.net, hack-ville.com and freev-bucks.net - require players to complete bogus human verification, while trying to steal personal information, manipulating users to view advertisements or make murky online purchases. These actions risk the user's Epic Games account validity and may lead to its ban. None of these online generators proved to generate any value for users that follow their instructions. It's highly recommended to check each generator authenticity and genuinity before submitting any data or perform any action they may ask to perform.
Get Free V Bucks - Conclusions
The tricks and tips you've read in this guide are the only legit and safe ways to earn free V-Bucks. You can expect an unnecessary ban for trying to hack your way into getting more V Bucks. It's recommended to follow the right path to increase your chances in Fortnite to gain more VBucks. Earning V-Bucks by following each of the ideas listed in this guide are your best shot to achieve what you are looking for, without risking your account or losing your game fun and growing satisfaction.
Community Q&A
Ask a Question
We will answer on your question as soon as possible