Best Free Android & IOS Games To Play During 21-22' Holiday Season
Posted by Ian Ohm April 23, 2022
There are thousands of mobile games available on both IOS and Android platforms. Some of them cost money but most of them are free, however finding a good free mobile game to enjoy might be a hard task. That's what this article is all about. We've found the best multiplayer and single-player games, as well as some tablet ones, that anyone can enjoy for free. Stick with us, and discover the best games that the f2p market has to offer this holiday season.
1
Best Free Multiplayer Mobile Games to Play Right Now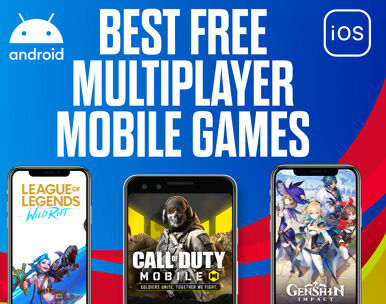 Looking for a multiplayer mobile game that you can enjoy without spending any money whatsoever? We've found the best free Android and iOS games that you can play online right now. Each of these games is capable of taking all of your free time, so we are not responsible for it. Continue reading to discover the best free multiplayer iOS & Android Games that you can play during the 21-22' holiday season.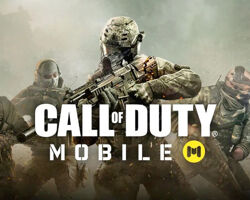 Call Of Duty Mobile - The Perfect all-around FPS
Call of Duty series already made their name in both PC & Console markets, and now they have taken mobile one by storm. Call of Duty: Mobile truly does have the
best features of the COD franchise
: beautiful graphics, fast-paced action, and an extremely active player base. COD Mobile is also a competitive game, with its own ranked system. Combine all this, and you have the
perfect mobile FPS game
, that you play both casually and competitively. This makes COD Mobile the best all-around FPS game for
iOS
&
Android
.
Genshin Impact - Amazing F2P ARPG
Genshin Impact is honestly one of the
most glorious-looking
games that can fit in your pocket. This alone is already a good reason to play it right now, but there's more to it than just looks. Genshin Impact is a free open-world RPG with a massive world to explore, surprisingly good hack-and-slash combat, and a ginormous selection of characters to play and master. If you are looking for a fun ARPG with amazing visuals, this will be a perfect choice. Play Genshin Impact for
free on Android, iOS
.
League of Legends: Wild Rift - Pocket-Sized Version of the Hit MOBA
League of Legends: Wild Rift truly deserves its name. It's
actually a League of Legends
, not a cheap knock-off, and it's really wild. It's addictive, it works brilliantly on touchscreen devices and it's really challenging. What more do you want from the pocket-sized version of one of the biggest MOBAs in the world. It features all of your favorite League of Legends champions, items, and very addictive gameplay. If you are craving for challenging but fun multiplayer experience - League of Legends: Wild Rift is definitely
one of the best
. It's available for free for both
Android
and
iOS
, has regular updates, and has a really massive player base.
2
Best Free Single-Player Mobile Games To Play Right Now

If you are more of a single-player type person, these games will certainly interest you. Best free mobile games to enjoy over the holiday season. Each game is available for iOS and Android, easy to pick up, and does not require an internet connection to play. Continue reading to discover our top 3 mobile single-player games that are also free!
Super Cat Tales 2 - Cute Free Retro Platformer
Super Cat Tales 2 is a
retro-styled platformer
game with very cute graphics and brilliant controls. In this game, you control cats on more than 100 levels, and all of this is for free. Super Cat Tales 2 allows you to jump & leap over baddies, collect coins, and fight bosses. There are also a lot of hidden secrets to discover. All of this makes Super Cat Tales 2 a
very exciting game
and a great choice to enjoy this holiday season, especially without spending a penny. Download Super Cat Tales 2 for free for
Android
and
iOS
.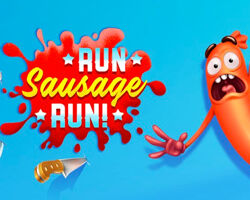 Run Sausage Run! - Stylish Free Endless Runner
Run Sausage Run! is a
cartoonish-style endless runner
game that won't surprise anyone who played this genre before. But if you enjoy this genre, or never played it before - this bright and vivid-looking game is certainly one of the best. The main goal of the game is to endlessly work your way towards high scores while avoiding obstacles. Run Sausage Run! allows you to take control of a sausage that can either run quickly while ducking or and move slowly while standing straight up.
Fluid controls, amazing visuals
, and a unique style make this game one of our top contenders for the best free holiday season single-player game for
Android
and
iOS
.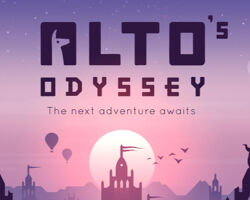 Alto's Odyssey - Beautiful Meditative Adventure
Alto's Odyssey is a
very beautiful game
with simple controls, stunning visual and sound design, and a very relaxing gameplay loop. There's not much more to say about this game. It's an amazing experience, that features fun gameplay mechanics, like wall-running, hot air balloons, and dust devils. Alto's Odyssey offers a quite
unique adventure
with a wide variety of gorgeous scenery, simple and intuitive controls, and overall is a great way to relax during the 2021 holiday season. It's available for free for both
Android
and
iOS
devices.
3
Best Free Tablet Games of 2021, Honorable Mentions

For those who enjoy gaming on less pocketable devices, we've picked the 3 best free games that offer amazing gameplay and utilize the extra power of the iOS and Android tablets. Stick with us and discover the best free Tablet games that you can enjoy right now.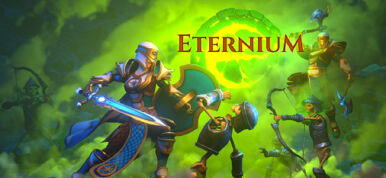 Eternium - Premium Action RPG Experience For Free
Eternium is an
Action RPG designed specifically for tablets
and mobile devices. This means that touchscreen controls are as good as they can be. Eternium was inspired by the popular ARPG games like Diablo and Torchlight, and it offers a much similar experience to these games, packed into the portable device. You can play the whole game without spending any money. It features 3 different classes to choose from, dozens of enemy types, a wide variety of loot, and much more. This makes Eternium
one of the best free tablet games
and for sure the best ARPG available on
iOS
and
Android
Tablets.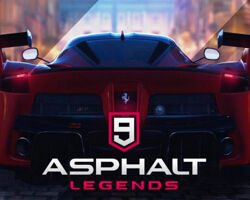 Asphalt 9:Legends - Best Racing Game Available
Asphalt 9: Legends is the latest addition to the
highly popular tablet game
franchise. This high-octane, action-packed racing game is simply one of the best free games overall. It fully utilizes the extra screen and power of the tablet devices with its photo-realistic cars, over-the-top race tracks, and a great soundtrack. If you enjoy racing games, love cars, or just want to try
the best arcade racing game
- Asphalt 9: Legends is a game for you. It's available for free for
Android
and
iOS
Tablets.
Sixit - Charming & Fun Free Puzzle Game
Sixit is a very unusual
puzzle game, with a rich and absurd story
, interesting gameplay, and a cozy soundtrack. It's a very unique puzzle game about a mammal who must save his village, uniqueness comes from the way you can interact with the world. Over the game, you gain up to 6 different abilities, like talk, jump, push, etc. You can only use a certain ability once per round, and only in a specific order, which you choose back in the village where you refresh them. This makes this
seemingly simple puzzle
a challenging and unique experience, which you can fully enjoy for free on
Android
and
iOS
tablets right now.
Holiday Season 21-22' is upon us, and picking a mobile game to play shouldn't be a problem anymore. This article contains nine of the best free games for Android and iOS platforms, some of them are amongst the best multiplayer games, some are pure single-player experiences, and some are the best options for the less-portable tablet devices. We hope that one of the games can grab your attention and make your holiday season even better.
Community Q&A
Ask a Question
We will answer on your question as soon as possible