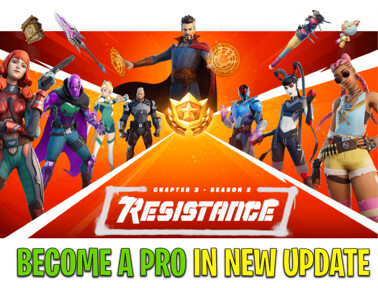 Fortnite NEW Season Massive Update
Posted by Alex Lee April 28, 2022
Epic Games just dropped the massive Fortnite Update. Chapter 3 Season 2 changes the game in many different ways. Some of the changes are hard to believe even. It's hard for regular players to keep track of everything that changed in our beloved Battle Royale game, especially for returning players. This article breaks down every change of Fortnite Battle Royale Chapter 3 Season 2. Discover which signature mechanic was removed from the game, and what does this mean for the future of the game? The new season introduces another Marvel character to the world - Doctor Strange, who can probably reverse time and make this controversial Fortnite change - never happen. Keep reading and find out all the new features that were added to the game.
1
What's New in Chapter 3 Season 2: Resistance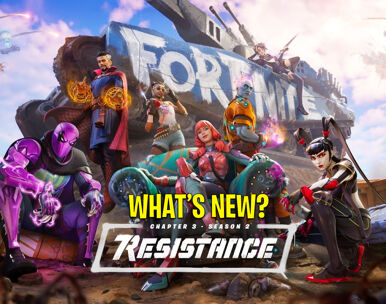 Epic Games just introduced Fortnite Chapter 3 Season 2: Resistance - a massive update that changed some of the core mechanics of the game. Honestly, Fortnite now feels like a very different game that is very familiar and easy to pick up for everyone, including old-school Fortnite players. Discover what's new in Chapter 3 Season 2 Fortnite update now. Spoiler: it's a lot.
Faster Movement & Spritning in Fortnite
You can now run at the new, faster default movement speed in Fortnite. This change makes you sprint faster as well! This new speed is so fast that your character will pocket whatever he is holding, including weapons, consumables, or any other item. However, you will not be able to sprint super fast forever, so a new sprint meter will tell you how much longer you can move at that kind of insane speed.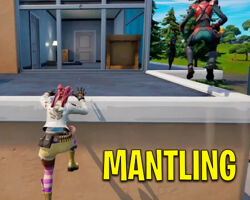 Mantling - Completely new feature in Fortnite
Every player knows that gaining the high ground has always been key to winning a battle in Fortnite. Now you can do it easily with the help of parkour, sorry, mantling. Your character will now be able to climb where he couldn't before, with his bare hands. If a surface is just a little too high for your jump — or a platform just a little too far for your landing — your hands can come into play and pull you up!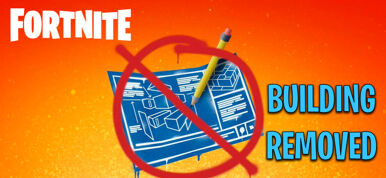 Most Controversial Change in Fortnite
With the latest Fortnite update came the most controversial and heavily discussed change - removal of the Building mechanic . That's right, building walls, ramps, floors as well as editing have been wiped out! To compensate and help to maintain cover, players now have a special Overshield on top of their regular Shields and Health. Use it wisely, Overshield is your first line of defense: it takes damage before your Shield and Health. However, Overshield will still recover if it goes all the way down to zero, so do not worry if it goes down.
2
New & Returning Fortnite Items and Locations

Every new season brings a change to the arsenal. Some weapons and items get vaulted or removed, some get restored from the vault and some are completely new. Same story with the locations. Fortnite map is everchanging, and we can't remember the last time a new season didn't bring at least a few new things to the game. This season is no exception. Let's dive deeper into all Item and Location Changes in Fortnite.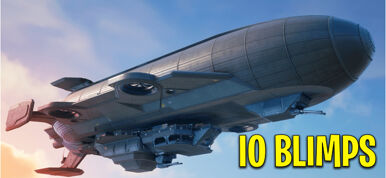 IO BLIMPS
IO Blimps are the newest point of interest locations added to the Fortnite. Don't be intimidated by giant menacing machines flying in the sky, you can still access these blimps from the ground. IO Blimps are attached to the ground via Ziplines, so zip up to an IO Blimp and claim its loot for yourself! Getting back down is even more fun, you either use a Zipline, or draft of a fan to begin gliding, or you can even launch yourself with a Siege Cannon.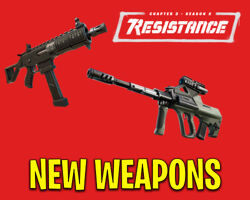 New Fortnite Weapons: Combat SMG & Striker Burst Rifle
Combat SMG - Is the new addition to the SMG arsenal in Fortnite, but with a twist. Just like any other Combat weapon the Combat SMG packs a heavy punch. Recoil is heavy, but if you manage to tame it, you will be able to unleash its exceptional power. Striker Burst Rifle - Another new addition but this time to the Fortnite rifle family. It's a burst rifle with a customized sight scope. It's a bit different than any other burst rifle before it, since it is a two-shot burst instead of a three. Paired with the awesome scope and two-shot burst makes this a great medium-range precise automatic beast of a gun.
Familiar Weapons Are Back! This Season's Unvaulted Arsenal
Thermal Scoped Assault Rifle (Adjusted - semi-auto, fires faster, reduced damage, increased recoil)
Drum Shotgun (Adjusted - fires slower, slightly increased damage, tighter spread, better falloff)
Revolver (Adjusted - fires faster, reduced damage, higher accuracy)
Remote Explosives (Adjusted - increased damage against vehicles)
Thermal Scoped Revolver (Exotic weapon)
Storm Scout Sniper Rifle (Exotic weapon)
Though not a weapon per se, Shockwave Grenades!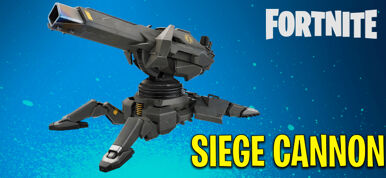 Fortnite Siege Cannons
Overtake IO's Siege Cannons and use them to your advantage. You can either use them as a deadly weapon or as a fun transportation device. If you need to get somewhere fast and don't want to do it on foot? Get in the seat of a Siege Cannon and launch yourself far forward, or even launch your teammates first, then yourself. While you are mid-air, you'll be given the option to deploy your Glider, but if you don't deploy it - do not worry, you won't take any fall damage.
IO Titan Tank
You can now use IO's arsenal against them. IO Titan Tanks have a massive amount of Health, but their treads can be destroyed if they take enough damage. You can fire the Titan's cannon while you drive, and if you wanna be even more formidable, have a teammate control its machine gun turret. IO Tank is a tough battle-tested machine, so what to do if you're up against one? Try dealing damage to the engine (located at the rear of the tank) to temporarily overheat its systems. This is a prime opportunity to take on the treads so it becomes a sitting duck.
New Fortnite Item - Repair Torch
Whether your Mudflap's been subject to explosives or gunfire, your Motorboat's been running too long on land, or your Titan's been targeted at the treads, you can now fix it up with a Repair Torch! Repair Torches' primary use is to restore the Health of vehicles. If your torch runs out of fuel to ignite you can always fill it back up at a gas pump!
Community Q&A
Ask a Question
We will answer on your question as soon as possible