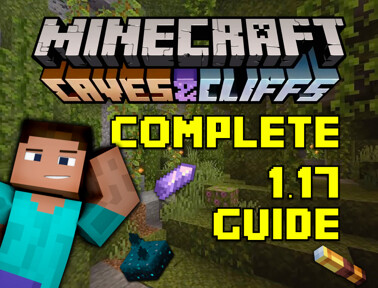 Complete Minecraft Caves & Cliffs Guide
Posted by Steve Davies September 02, 2021
Minecraft's long-awaited Caves & Cliffs update is here. 1.17 & 1.18 updates plan to overhaul the game's world generation along with adding tons of new blocks, items, and creatures. Discover the best new features, surprising tips, and hidden secrets of this amazing Minecraft 2021 update!
1
Must Know Minecraft Update Features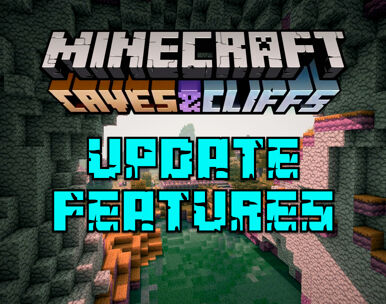 The 1.17 update (the first part of the Caves & Cliffs) is finally upon us. This update introduced new creatures, blocks, and items. Part 2 (1.18 Minecraft Update) will arrive in 2021 and will give players overhauled terrain generation system and new biomes. Part 1 added many new exciting features and surprising things to the game. Let's dive deeper into the details of the new update, and discover all-new must know features!
Fantastic News For All Players
The surprising thing about the new Minecraft update is that players will be able to experience all the new features in your existing Minecraft world! All you have to do is update your world to 1.17, and all the new features will be available to discover right when you launch the game.
Existing parts of your world will remain unchanged, but if you go out and explore newly generated areas, you'll start to come across all the new features, including mobs and items.
New Cool Creatures & Mobs
There are a few new amazing mobs & creatures added in the new 2021 Minecraft Update:
New Blocks & Items
Additionally, this update brings a lot cool new amazing items, that will change your game:
2
Discover New Mobs in Minecraft 1.17 Update

When you download and play Minecraft 1.17 update for the first time, you will come across at least three brand-new mobs as you explore the world – axolotls, goats, and wardens! They're all unique, and bring something completely new to Minecraft. If you're want to know more, make sure to continue reading and find out all details about new mobs below.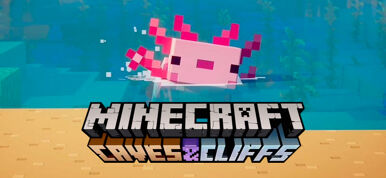 The Axolotl – Player's New Best Friend
Axolotls are the cutest mobs in Minecraft right now. They are passive towards the players and will only attack certain other aquatic mobs. Though axolotls cannot be tamed like cats, they can be attached to leads and led across the world by players. Be careful, though, as axolotls will die if they spend more than 5 minutes outside of water, so make sure to not travel too far inland with one on a lead. To avoid this issue, you can use a water bucket on an axolotl to pick it up and carry it around. A bucket of axolotl functions in the same way as any other bucket of fish.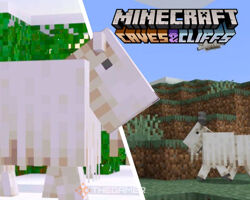 Goats - The Highest Jumpers in Game
Goats are brand-new mobs released with Minecraft in the 1.17 update! They can be found in mountain biomes and can jump up to ten blocks upwards! They're also neutral mobs, but will occasionally ram into players. Goats will run away when attacked, but they also like to ram stationary players and other mobs. Be careful standing still near goats because one of them could launch you off a mountain to your death. Goats can be milked using a bucket just like cows, so if you ever need milk to remove poison or any bad status effect then goats can help you.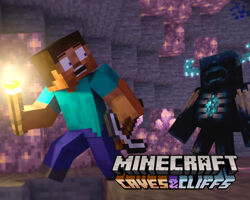 Wardens – New Terrifying Creatures
Wardens are completely blind and rely on their hearing to track down players rather than their sight. Players must be extremely careful and quiet when they see a warden nearby. Any noise could cause the Warden to rush and attack. They can hear and attack invisible players! Wardens spawn in the new deep dark biome. They're huge creatures, probably one of the largest mobs in Minecraft. Wardens also have a glowing core that pulsates like a heart. The pulses even get faster once a warden notices the player – it's pretty terrifying scene.
3
New Unique Items and Blocks in Minecraft Caves Update

Most Minecraft updates only add a handful of new blocks to the game, but 1.17 is adding a huge selection of items and blocks that will excite every Minecraft player. Judging by the name of the update, most of the new block additions are minerals or stone variants that will be found underground. Discover all brand new blocks in items that were released with this amazing update!
Amethyst - New Shiny Block
Amethyst in Minecraft appears as either a block, bud, or cluster, all of which can only be found within amethyst geodes. When it comes to harvesting amethyst, you can either mine the blocks (which are solely used for decoration purposes), or you can mine the clusters that grow on budding amethyst blocks to obtain amethyst shards. These shards can be used in various crafting recipes.
Amethyst Shards & How To Use Them
Amethyst currently has three uses in Minecraft. Amethyst shards can be used to craft amethyst blocks. It's a simple 2 × 2 recipe that'll provide you with a purple block. Slightly more exciting is the tinted glass block, which can be crafted using four amethyst shards surrounding glass on a crafting table. These special glass blocks are transparent but completely prevent light from passing through them, which may prove useful for players looking to make certain unique builds. Perhaps the most exciting item on this list is the spyglass. This item can be used to zoom in on specific locations in the distance, allowing players to scout landscapes from far away without putting themselves in the face of any potential danger. You need an amethyst shard and copper to make a spyglass.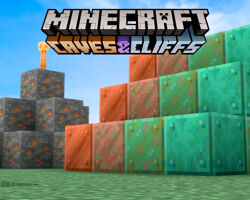 Copper - Unique Block That Changes Over Time
Copper is a brand new metal coming to Minecraft in 1.17, and it's bringing with it a whole list of features never seen before in Minecraft. Copper can be found as copper ore and can be mined with a pickaxe made from stone or something stronger like iron or diamond. The mined copper ore will drop raw copper, which can then be smelted into copper ingots. These ingots can then be used to make a spyglass or a block of copper. The most interesting feature of copper is that the block form oxidizes and turns green over time! Any Copper block is prone to this. The only way to reverse the oxidation process is either through scraping with an axe or via a lightning strike.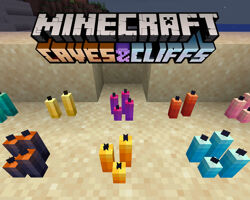 Candle - Brand New Light Source
Let's look at candles - an amazing alternative to the torch. They are made from wax and are new to Minecraft in the 1.17 update. You can place up to 4 candles on one block in a cluster, and when lit, they emit light at an intensity proportional to the size of the cluster. Candles are cute new additions to the game and can even have their colour changed by crafting with a dye. There are 16 color variants for candles alongside the uncoloured one, offering plenty of choice for players looking to implement them in their builds.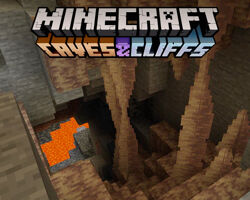 Dripstone - Surprising New Block
These new blocks make up stalactites and stalagmites, which are
pointy rock formations
that stick out from cave ceilings and floors respectively. It will spawn in small amounts in caves. Dripstone occurs naturally in
two different forms
.
There is the dripstone block which is mainly just a decorative block and a pointed dripstone which actually makes up the stalactites and stalagmites.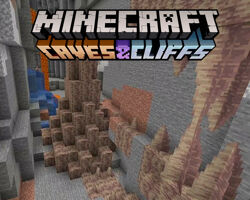 Stalactites – The Hanging Rocks
Stalactites hang from the ceiling, and one cool thing about them is that if you place a cauldron directly below it'll fill up over time! If there's water about the stalactite, water will fill the cauldron, but if there's lava there, you can get the cauldron to fill with lava instead! This has huge implications for the Minecraft world as it now means that lava can now be generated, removing the need for finding new pools of lava whenever you need it.
Stalagmites – Deadly Spikes
Stalagmites stick out upwards from the ground and though they may not look too threatening when walking past them, they can be deadly to fall on. Falling onto a stalagmite deals a lot more fall damage than normal so take extra care when navigating dripstone caverns so that you don't accidentally fall on one and lose all your hearts. Stalagmites are a great addition for the players who enjoy building deadly Minecraft traps.
4
Minecraft Caves & Cliffs Update Guide - Conclusion
From adorable mobs to unique new blocks, this guide covered everything you need to know about the new update. Even though the Caves & Cliffs update was split in two, this first half includes more than enough cool new features for players to enjoy and have fun with. Players have to wait a bit more before they can properly experience all the new cave and mountain biomes, and new world generation. Every Minecraft player is waiting for the upcoming 1.18 update.
Community Q&A
Ask a Question
We will answer on your question as soon as possible