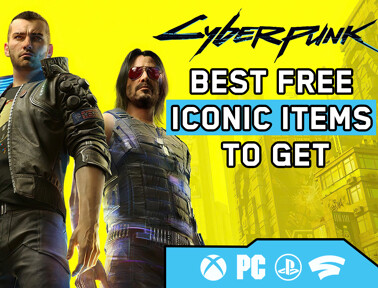 Сyberpunk 2077 Best Free Iconic Items to Get
Posted by Alex Lee April 20, 2022
Cyberpunk 2077 is one of the most anticipated games of 2020, and it's finally here. Cyberpunk 2077 release date was 10th of December 2020. The game is filled with hundreds of awesome items, but most cost Eurodollars, also known as Eddies - the in-game currency used to purchase upgrades and gear. However, there are lots of effective actions you can take to grab these items at no extra cost. Let's look closer at the best free Cyberpunk 2077 items and how to get them.
1
Johnny Sliverhand Iconic Items

Johnny Silverhand is a controversial character in Cyberpunk 2077 played by Keanu Reeves. Love him or hate him, this character looks amazing and his items are actually available to be grabbed for free, including his custom-made pistol with unique animations and effects. Make sure to play on latest Cyberpunk 2077 update if you want to get all items. Getting Johnny's items is especially satisfying if you want to experience all Cyberpunk 2077 endings.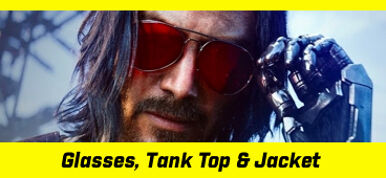 Johnny's Iconic Glasses, Tank Top & Jacket
Before you can acquire any of these items, you'll first have to progress through the main story till receiving the "Tapeworm" quest. Make sure not to exit the conversation with Johnny or you won't be able to get any of these items. Once this conversation is done, a side-quest dealing with Rogue's storyline called "Chippin' In" will pop up for you. To get further Cyberpunk 2077 clothing, do as Johnny instructs you to and let him take full control of your body. You'll then experience a hilarious cutscene, showing Silverhand having a night of debauchery. You will be automatically awarded Johnny's Aviator Sunglasses, with Rogue saying she will contact you a day later, offering the Samurai Jacket as a reward. A great starting point for a great adventure indeed.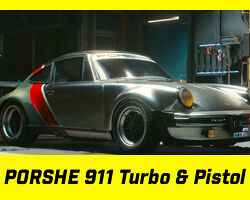 Johnny's Iconic Gun & Porsche 911 Turbo
After acquiring Glasses, Tank Top & Jacket you'll have to help Rogue hunt down Adam Smasher. While Smasher is nowhere to be found, you'll instead have to fight a hoard of Maelstrom gangers led by a man called Grayson. After all the enemies have been defeated, go over to Grayson and take Johnny's pistol (Custom Malorian Arm 3516) from his feet. You'll be given the option to spare him or kill him. If you let him live, he will give you the keys to a cargo container suspended from a crane. Lowering it and opening the container reveals Johnny's Porsche, which will be a permanent addition to your car collection. Johnny's Porsche 911 Turbo is one of the best cars you can obtain in the game for free. It is also unique since it's the only car in the game brought over from the real-world.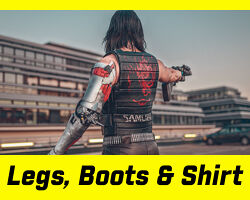 Iconic Legs, Boots & Shirt
The two remaining pieces of Johnny's outfit are his trousers and shoes. For Johnny's trousers, you need to accept the "Psychofan Gig" in the southeastern area of The Glen in the Heywood District. They can be found in a suitcase in the apartment bedroom. For his shoes, simply accept the "Family Heirloom Gig", which is located in the southeastern area of Charter Hill in the Westbrook District. These two quests won't become available until you've gained at least 38 street cred.
2
Best Free Iconic Melee Weapons

If you are interested in up-close and personal combat in Cyberpunk 2077, we prepared 3 best free melee weapons you can get. These ones are amongst the best weapons in the game, and a MUST if you prefer slicing your enemies instead of shooting them. Most recent Cyberpunk 2077 patch on PC/PS4/PS5/Xbox made melee weapons much more enjoyable.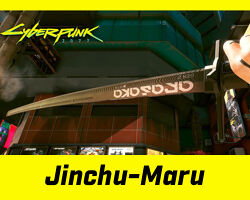 Jinchu-Maru Iconic Katana
This weapon is a bit particular since most of the benefit is based on a specific cybernetic modification, but if you aren't using this mod already, you'll love slowing down time by 50% for 1.5 seconds every 5 seconds with the active ability on the Kerenzikov.
How to get:
This Katana is dropped by Sandayu Oda during the
Play it Safe
mission.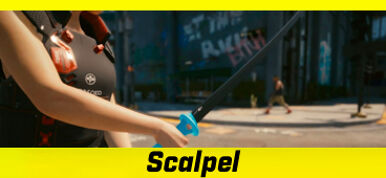 Scalpel Iconic Katana
When any
Sandevistian
operating system is active, Scalpel Katana gains
50% increased crit chance
and 100% of your hits will make the target bleed.
How to get:
The reward for completing
Big in Japan
Side Mission.
Tsumetogi Iconic Katana
If you aren't keen to use active abilities, then the
Tsumetogi is the best katana
in the game. With five swings per second and highest DPS of all swords available Tsumetogi is the best choice for melee weapon users.
How to get:
Can be looted from the room you meet Maiko and the Tyger Claw bosses. (
Pisces side job
)
3
Amazing Free Iconic Guns

For those of you who prefer gunplay and taking down your enemies from a distance - we got you covered. There are a lot of different guns in Cyberpunk 2077, each have their own purpose and style, but there are some that stick out - Iconic guns. They all have one thing in common - they are unique and you can't buy them. Let's look at the Cyberpunk 2077 best weapons in you should not miss! With the latest update the Cyberpunk 2077 fps is greatly improved on last-gen consoles, and made the game much more enjoyable.
Skippy Smart Pistol
Skippy is literally
the best
and the most unique gun in the game. There are two big mistakes you can make with Skippy. The first is that, after 50 kills,
it will reprogram
to do the opposite of however you first programmed it. Pick whatever option you don't want first, and
don't return him
to the original owner, it's not worth it!
How to get:
Can be found on the ground at the beginning of Machine Gun side job.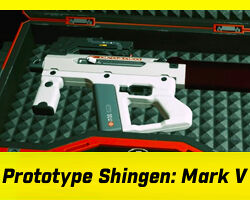 Prototype Shingen: Mark V Smart SMG
This is the other smart gun and it truly has its personality.
Firing explosive rounds
at the rate this gun does blows enemies off of their feet. You can
shoot three enemies
at the same time with the added bonus of free explosive rounds.
How to get:
Can be found in shipping container 667, in the warehouse's loading bay.
Be careful of the booby trap
.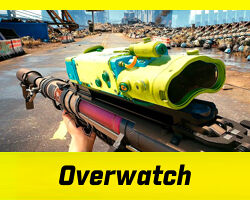 Overwatch Power Sniper Rifle
The Overwatch has a silencer built in that
does not decrease
the damage. Maybe they accidentally added a couple of digits and forgot to correct it, but the gun deals five-digit damage. It's a simple
one-shot kill
on pretty much everything.
How to get:
Can be obtained as a reward for saving Saul during Side Job - Riders on the Storm.
4
Best Free Cyberpunk 2077 Vehicles
Default V's car in Cyberpunk 2077 is fine, but it's far from the best. Sure you can take any car you want, but you can't call it when you need and you can use stash. Of Course you can buy a car that you like, but there are better ways to spend your Eddies. Fortunately you can get the best cars in Night City for free. Best offroad one - for free, Fastest one - for free, Best handling one - for free! Learn how and where you can find Cyberpunk 2077 best cars.
Colby CX410 Butte
This free vehicle waiting for you to just go and pick it up. It will be waiting for you in the Badlands, north-east from the Rocky Ridge Fast Travel Point and right next to the Desert Film Set Fast Travel Point. To get this truck you need to have completed the "Ghost Town" main story mission. Reports from Reddit and Steam forums suggest that you should visit this location before you complete the Badlands main story missions. One of the best cars for the offroad parts of the map!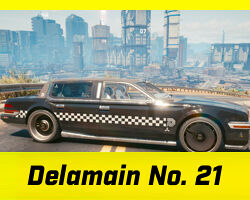 Delamain No. 21
You can get a Delamain cab, the fancy one with leather seats and bulletproof windows, if you complete the Don't Lose Your Mind quest. It's the culmination of the Epistrophy quest, and it triggers when you bring all the cores back to Del. No matter what you choose at the end of the mission, you'll get the car for free. It's not the fastest car, but for sure it has the best handling in the game. Additionally, this car will talk to you and can even become your "friend".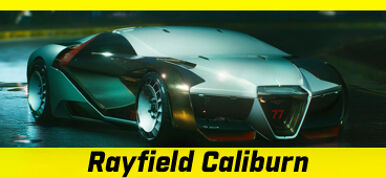 Rayfield Caliburn
The fastest car in Cyberpunk 2077 is actually available for free, but it's easy to miss in the mission where you'll find it. However, don't panic, you can still go get it later. During the mission Ghost Town, you can help Panam fight Nash after getting her car back. There's a container inside the mine where you can simply just grab the related shard and then drive away the Rayfield Caliburn. But, if you missed it during that mission, you can head back and collect it later. What you'll need to do is fast travel to the Sunset Motel in the Badlands, which is ringed in yellow on the below map, and then drive out to the mine that lies at the end of the weird U-Turn road marked in pink and search for the container. If the container is not here, just skip time for a couple of days and it will appear!
Community Q&A
Ask a Question
We will answer on your question as soon as possible