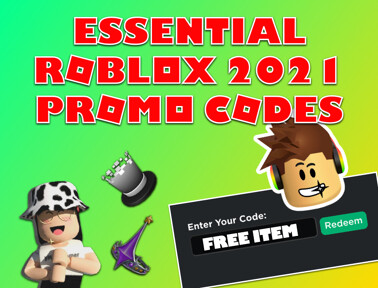 Essential Roblox 2021 Promo Codes
Posted by Spencer Martin April 22, 2022
Player customization is a big part of Roblox experience. Every player wants to look different, but not everyone can afford to pay Robux for new items. Thankfully, there are a lot of Roblox Promo Codes that provide free items and clothing for your character. Over the past years there have been a lot of Roblox Promo Codes but most of them have unfortunately expired, however, there are a lot of hidden and working codes left. Discover all available Free Roblox Promo Codes, and how to use them.
1
Essential Roblox 2021 Promo Codes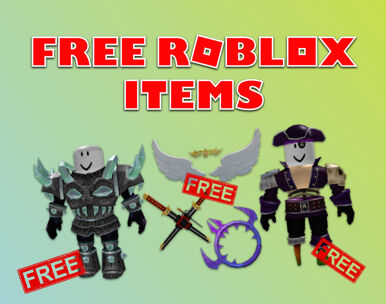 Free Roblox Promo codes are the best way to earn free items and accessories that players can then use to customize their Roblox avatar. For anyone who does not have enough Robux to improve out their character with new fancy clothes, and items - don't worry, there are a lot of free Roblox 2021 Promo Codes you can use right now! Find out now!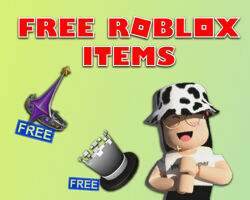 Safe Promo Codes For Free Roblox Items
Most cosmetic items cost real money, and they are not cheap. This guide's goal is to provide Roblox players with at least a few of these Roblox items for free. Below, you can find a list of all
safe and 100% working Roblox codes
and explanations on how exactly you can redeem them.
It is recommended to bookmark this guide and check it once in a while back if you want free stuff in Roblox, this guide will be updated.
Roblox 2021 Promo-codes You Should Not Miss
CARREFOURHOED2021 — Pasta Hat
KROGERDAYS2021 — Golf Shades
ROBLOXEDU2021 – Dev Deck
SMYTHSCAT2021 — King Tab Hat
SPIDERCOLA – Spider Cola
TWEETROBLOX – The Bird Says
DIY - Kinetic Staff (Island of Move Exclusive Item)
GETMOVING – Speedy Shades Island of Move Exclusive Item)
SETTINGTHESTAGE – Build it Backpack (Island of Move Exclusive Item)
STRIKEAPOSE - Hustle Hat (Island of Move Exclusive Item)
VICTORYLAP - Cardio Cans (Island of Move Exclusive Item)
WORLDALIVE - Crystalline Companion (Island of Move Exclusive Item)
BOARDWALK - Ring of Flames Waist Accessory (Mansion of Wonder Exclusive Item)
FXARTIST - Artist Backpack (Mansion of Wonder Exclusive Item)
GLIMMER - Head Slime Hat (Mansion of Wonder Exclusive Item)
PARTICLEWIZARD - Tomes of the Magus Shoulder Accessory (Mansion of Wonder Exclusive Item)
THINGSGOBOOM - Ghostly Aura Waist Accessory (Mansion of Wonder Exclusive Item)
2
How To Redeem Free Roblox Promo Codes

Players that never used Promo Codes find it challenging to redeem and use them, to get Free Roblox Items. However, it's quite simple actually, and no hidden actions are required. To redeem a basic Roblox promo code, Roblox Redeem Promotions page must be visited, where promo code can be easily submitted one at a time. Here's how...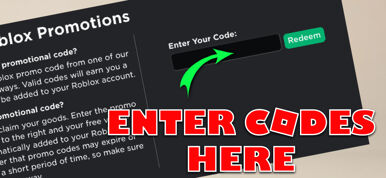 How To Redeem Roblox Promo Codes
To redeem your Roblox gift cards and promo codes, follow these simple steps:
Log into account on Roblox website or the mobile app.
Visit the promo Code Redeem page or Game Code Redeem pageto submit the promo code.
Verify redeem was a successful one. If not - repeat this action until completion.
Visit your profile inventory to verify the item or Robux were added
Yes! It's that easy to redeem codes and get
free Robux
. Now that you know everything - you can enjoy Roblox even more.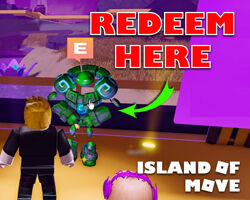 How To Redeem Island Of Move Promo Codes
To redeem
Island Of Move codes
, you have to launch the Island Of Move game. Once you're in the game, just
click on the green character
standing under the words "PLAY IT!", and click the "Redeem Code" button.
Then enter your Island Of Move codes one by one. Congratulations! You now have your Free Items.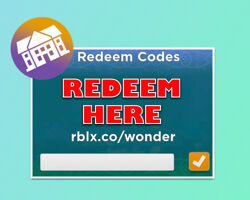 Where to Redeem Mansion of Wonder Promo Codes
Similar to Island of Move Promo Codes, the process to redeem Mansion of Wonder codes is quite easy. Follow these simple steps, and you will get your free Roblox Items in no time. To redeem Mansion of Wonder codes, you have to launch the game Mansion of Wonder. Then head to the in-game Swag Booth to redeem the codes. Voila! You now have your new cool Roblox Items.
3
Other Ways To Get Free Roblox Items in 2021
There are many other ways to gain Roblox items for Free, even without promo codes. A lot of Roblox games reward players for completing tasks and most of these items will appear in your inventory for your Roblox account once you complete it. This part will guide you to your free Roblox Items, and how to get them in detail. Follow all steps and get new exciting items for your Roblox character Right Now.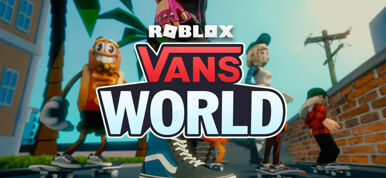 Vans World Free Roblox Items
As part of the Vans World promotional event, a small number of Vans Apparel items are available to claim for free in-game. The Black Realm Backpack and Vans White Spicoli Sunglasses will be available for free on alternating days in rotation for the duration of the event, so be sure to check back periodically!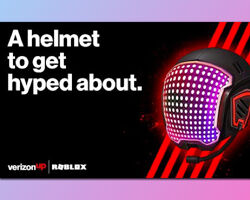 Verizon Promotional Roblox Items
Verizon customers
can sign up to the Verizon Up mobile app to redeem an exclusive free Pro Gamer Helmet in Roblox.
After downloading the app, navigate to the Rewards Center and select Claim on the Pro Gamer Helmet.
This will generate a unique 12-digit code you can enter at the Game Code Redeem page.
Luobu Mystery Box Hunt
Continuing the celebrations of the platform's launch in China under the name Luobu, you can
participate in this new event
and get free stuff as a reward. Play Luobu Mystery Box Hunt and collect mystery boxes to exchange at the in-game shop for the following prizes:
Rainbow Trail body effect: Find 6 boxes.
Head Blooming head accessory: Find 12 boxes.
Forest Elf or Nova avatar bundles: Find all 20 boxes. Note that you can only redeem one of these two bundles and can't change your choice later, so make sure you know which one you want before redeeming at the Box Exchange Shop!
Kid Nezha avatar bundle: Interact with the Kid Nezha statue inside the arena.
Wonder Woman & Piggy: Roblox Free Items
Play Wonder Woman: The Themyscira Experience and
complete in-game challenges
to earn coins with which you can purchase 9 items: 1984 Fanny Pack, 1984 Sunglasses, Barbara Minerva's Jacket, Golden Armor Set, Purrfect Necklace, Savannah Cat Ear Headband, Savannah Cat Head, Savannah Cat Tail, Shoulder Stalker.
Beat Piggy in Roblox Piggy Game to earn Free 2 items: Crown of Madness, and Sabrina's Sword of Healing.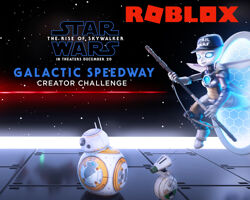 Free Items For Galactic Speedway Challenge
Create your very own driftspeeder and then take it out onto the racetrack for a test drive. Share your design with friends, race head-to-head with other players. Complete the 6 challenges in the Galactic Speedway Creator Challenge to earn 6 items: Supernova Pauldrons, Scrap Metal Hat, Rover the Astro-Pup, Saturn Ring Hat, Scrapper's Backpack, and Hyperspace Jetpack. Complete each chapter in the Creator Challenge to unlock exclusive items from Star Wars: The Rise of Skywalker.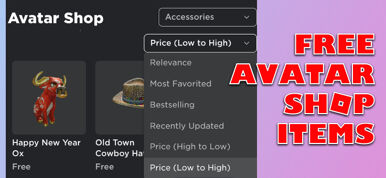 Free Avatar Shop items
Go to the Roblox Avatar Shop Catalogue and filter it to show only Accessories, and then sort by "Price (Low to High)". You'll find dozens of featured free items that you can get just by clicking on them and then clicking "Get" on the item page.
Now that you know how to use Roblox Redeem Page, and know a lot of hiden Roblox 2021 Promo Codes - feel free to activate them right now, and bookmark this page and check it once in a while. You may find new promo codes in this guide. Additionally, new Roblox challenges will appear for sure, and you will be able to get even more Free Roblox Stuff. This guide aims to show all Robloxians that there are multiple ways to look cool, without spending Robux. Promo codes are a 100% safe ways to boost and expand your gaming experience at all levels, giving you a chance to explore and discover new, exciting Roblox metaverse experiences with unique, precious, hard-to-get items and amazing look.
Community Q&A
Ask a Question
We will answer on your question as soon as possible