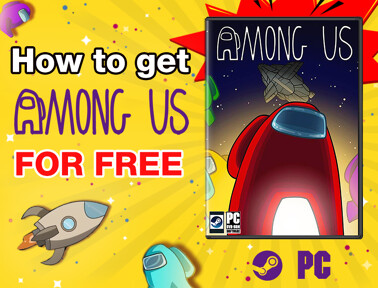 How to Get Among Us for Free
Posted by Kyle "Red us Sus" Shaw April 21, 2022
Among Us is a social-deduction game that became a huge hit in 2020. As the year comes to an end, the game has set a stunning record for the number of monthly active users worldwide, reaching 500 million gamers around the world, across all platforms, where the majority of the game revenues are on PC. That's mainly because of the fact that the PC version of the game, which is far more convenient to play than the mobile one, costs real money. This guide will show you how to enjoy 2020 biggest video-game hit on your personal computer, with no extra cost, free of charge. Kick-off your imposter fun-free, instantly.
1
How to Get Free Among Us on Steam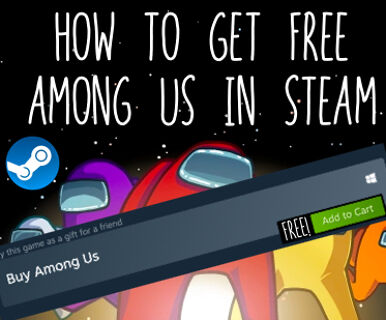 To get Among Us for free, all you need to do is to farm Trading Cards. Cards are earned by playing eligible games. These cards appear in 2 forms, standard and foil, of which the latter is rarer. When you collect all of the cards, you can craft them into a badge. Every card can be sold for a Steam balance, as well as be crafted into badges with an additional random reward.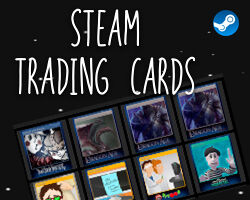 Collect Trading Cards to Get Among Us Free
The primary way to get cards is to play games already in your Steam library. By doing so, you'll receive half of the cards in that game's set (rounded up). These cards can be duplicates. Trading Cards are sold on a community market, in order to grab the PC version of Among Us, basically for free. You can check how many Trading Cards you can earn in your profile under 'badges'. Check the list of games and how many cards you earned or can earn for each. Getting all cards for every game gets you close to obtaining Among Us game for free.
Collect Cards by Playing Steam's Free-to-Play Games
Free-to-play Steam games work differently than regular games. Since these games cannot be 'bought', card drops are based on the amount spent on these titles' in-game content. Approximately for each $9 or €9 spent, you'll receive 1 new and valid card drop. These cards, like any other cards obtained on Steam, can be traded on the community market, to accomplish the relevant set to get Among Us game for free.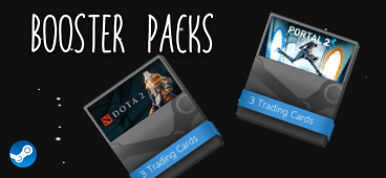 How to Get Booster Packs
Once you have gotten all the card drops for a game you own, you have a chance of receiving a booster pack. Boosters contain 3 random cards from the set. The odds of receiving a booster pack increases based on your Steam profile level: +20% for every 10 levels. Booster packs can also be purchased using Gems. The cost of a booster pack, in gems, is equal to 6000 divided by the number of cards in the chosen game's set, giving a possible price range of 400 to 1200 gems. Booster Packs can be sold on a community market, as well as be opened.
Safely Change Region to Get Free Game
Changing Steam store region can drastically
reduce the price of the Among Us
from $4.99 to $0.90.
Connect your trusted VPN to the country you want as your new location
Argentina, Brazil and Russia has the lowest prices in the Steam store
Then, log into your Steam client. Click on the "Account Details" button
Click on "Update Store Country"
Confirm the change from your old country and enter a new billing address. Click "Apply country change".The new address should match whatever new payment method you are going to be using. Using Steam Wallet or a gift card is definitely the best and the safest way to make a purchase after changing region, this way the billing address can be any address
Tip: Don't change your address too often. If Steam detects frequent changes to your address, it will put your account in a temporary cooldown.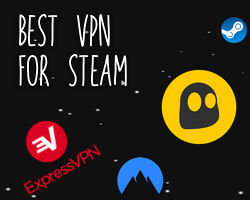 Use Only These Trusted VPNs for Steam
ExpressVPN — Our top choice for Steam as its consistently fast speeds ensure a good gaming experience.
NordVPN — Top-shelf security features and over 5,500 server options, but slower speeds compared to ExpressVPN.
CyberGhost VPN — Provides a static IP address so Steam can't see you're using a VPN, but servers in less countries compared to the other VPNs on this list.
2
Get Among Us For Free Outside of Steam

There are multiple ways to get Among Us for free outside the Steam platform. One of them is participating in giveaways, and the other is using reward websites to get free Among us game. The amount of time you need to spend to get your free Among Us PC copy varies. Let's look closer at our favorite websites to get free games.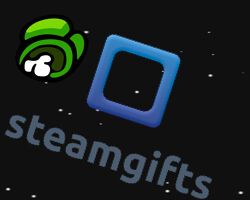 Get Among Us Giveaway via SteamGifts
SteamGifts
is the most popular community giveaway website. All giveaways are published by regular users, and there are no additional tasks to earn entries. Simply log in to the website,
find active Among Us giveaway
and enter it.
Easy to access and easy to win, this is why SteamGifts are so loved by the community. Participating in the free Among Us giveaway was never so easy!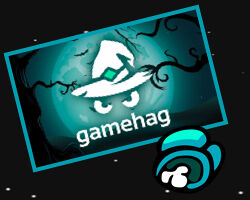 Get Among Us Giveaway via Gamehag
Gamehag is one of the biggest games to points reward websites. With an amazing style and lots of easy tasks, you can earn enough points for Among Us in a day. Huge variety of fun tasks both for mobile and pc will allow you to gather a lot of 'soul stones' in no time. Gamehag is easily the best and the fastest way to get free Among Us. They also have a mobile app.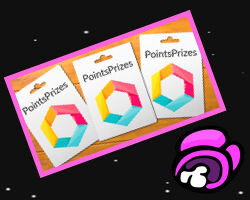 Get Among Us Giveaway via PointsPrizes
PointsPrizes
is one of the most used and
trusted reward websites
you can find online. It focuses on surveys and advertiser tasks to earn points that you can later exchange for
free Among Us
.
PointsPrizes have proven itself as one of the easiest ways to get free games as fast as possible.
Watch ads, complete surveys, learn about free products, and earn points.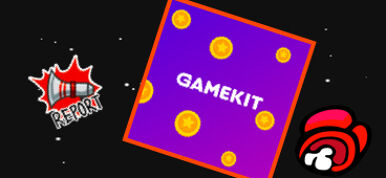 Get Among Us via GameKit Rewards
GameKit in many ways is similar to the Gamehag, it's just missing a distinct style. Apart from visual difference the flow is very simple - Complete gaming tasks to earn points. After you earn enough you can exchange them for your own free Among Us copy. Very simple concept, and for sure rewarding one. One of the fastest and most enjoyable ways to get Among Us on PC.
Community Q&A
Ask a Question
We will answer on your question as soon as possible