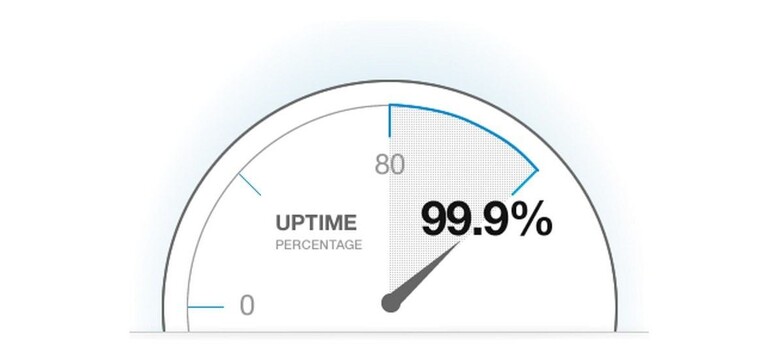 How To Troubleshoot Roblox
Why My Roblox is Down or Doesn't Work as Always?
Posted by RobloxPuppy 2022-04-19
Any Roblox player has experienced problems every now and then while kicking off a new Roblox session, when trying to log into the game or browsing the Roblox website and its content.
The reasons for such experience are different an varied:
It might be a local issue with your personal computer - software or hardware failure or conflict
It might be a connectivity or network issue, on house, city or country level
In some cases, the issue may have nothing to do with you or your equipment - it may be an issue on Roblox's side
Use the following list of challenging problems and simple solutions, to identify the problem you are experiencing, and discover the best way to resolve them instantly:
A Roblox Problem / Blox.Zone Solution
Here are some common cases and how you should step-by-step troubleshoot and solve them by yourself:
Problem: Roblox game or Roblox Studio crashes when trying to connect to an online game, or when opening a place
Solution for Windows PC users:
On a PC, these happen when Roblox itself, or another program, are still running or installing in the background, while initiating Roblox or Roblox Studios, or because they got corrupted during installation or runtime. Try each of these steps one by one to troubleshoot your problem until resolution:
Clean up computer's temporary files which may got corrupted and try again
Ensure your network firewall is not preventing Roblox from starting or connecting the games servers
Verify Roblox installation is up to date and not corrupted
Update your preferred web browser to its most recent and secured version
Restarted your computer and try again, to overcome conflicting programs
If none of the above helps - Reinstall Roblox, following these instructions
Solution for Mobile Devices Users - Android & iOS:
Close and reopen the app - Sometimes just restarting the app is enough to get it working correctly again
Make sure Roblox app is up to date to its latest formal version
Log out of the Roblox app, then open it in a web browser. This should automatically apply any new updates
Reinstall the app from the formal app store - Apps may run into conflicting issues, and a reinstall may solve them
Solution for a MAC users:
Review this online documentation to become familiar with the unique iOS/IPAD controls and the right way to use them
If you are experiencing a log in issue and haven't tried reinstalling in the last 3 months, try uninstalling the program and then reinstalling it
If uninstalling and reinstalling did not help, please follow the technical steps detailed on this frequently updated support page, for Lion, Yosemite and above MAC users that
Problem: Joining a game may be delayed or unsuccessful several times repeatedly.
Solution: This behavior is usually due to maintenance jobs. These are mostly planned and notified on Roblox.com in advance, but they may be performed without an advance notification due to technical or operational reasons, unrelated to your user account. If you experience any issue with joining games, please wait for a few minutes and retry
Problem: Product purchases made on-site or within the game may be delayed in receipt.
Solution: In most cases products are applied within the hour and at most within 24 hours
Problem: Experiencing lags or delays while using the website, platform, or its applications.
Solution: Updates are being developed and applied to the platform automatically, to minimize such experience as possible. If such delays are experienced, please quit the game and retry after 15 minutes
Problem: Roblox website is unavailable or the buttons and links on the website do not respond for you at all, preventing you from playing or interacting with the site or community
Solution: This phenomenon is most likely related to your web browser's security or cache settings, and not to Roblox itself. Visit your preferred web browser's help section to:
Clear up its browsing cache
Set its security setting to default
Confirm the browser does not exclude "Roblox.com" from its trusted site list
What happens when Roblox is down?
Roblox maintenance occurs when Roblox staff temporarily shut down the entire website and services or some of them, to perform crucial updates or general maintenance.
Once maintenance starts, players will be unable to connect to servers, and players already in games will be automatically logged off from game servers.
During the maintenance, any attempts to go to a Roblox page will be redirected to a generic maintenance page.
How to know when a Roblox maintenance takes place?
Prior to maintenance works, colored notification banners will be displayed on the official Roblox website, informing you and all other players about the upcoming maintenance and the resulting temporary unavailability of the different game modules, or all of them.
While urgent maintenance jobs are now usually rare, they still may start at any time without notice, in emergencies.
Check Roblox's Notification Fandom page to become familiar with the common system maintenance notifications here.
Is Roblox down right now?
Visit this monitor to view each Roblox application status as published by Roblox itself.
Another great source to verify Roblox servers availability is using third-party like this one which usually gives a great indication regarding game downtime, globally or locally.