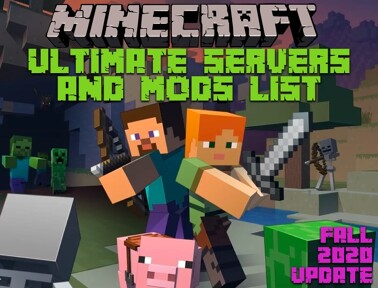 Ultimate Minecraft Servers & Mods Fall 2020 Shortlist
Posted by Steve Davies April 23, 2022
What are the best Minecraft servers? PC community has the most creative players in the world, and Minecraft servers are the best evidence of it. There are thousands of servers available for Minecraft and each is unique. Some of them are PVP (Players versus players) while other are RPG (Role-Play). Few unique ones focus on mini games, and other creatively replicate other popular game titles and genres. Keep reading to find the best servers and mods available for Minecraft in Fall 2020.
1
Best Free Minecraft Servers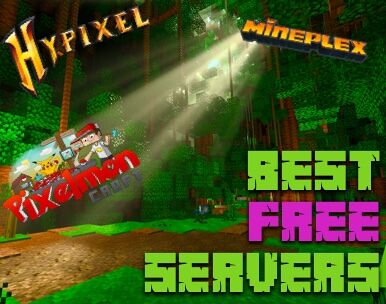 Every server is a unique Minecraft world, with its own rules and communities, even the free to play ones. Check each of the free Minecraft servers on this list and discover a whole set of new and exciting Minecraft adventures free to play right now!
1. Hypixel
The Hypixel Minecraft server is filled with
great minigames
. Cops and Crims, Duels, and a Murder Mystery, SkyWars, and many more you can find on Hypixel server.
It's one of the oldest and most famous free Minecraft servers. It's a great place to spend time with your friends.
Check
mc.hypixel.net
Now.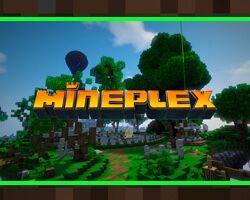 2. Mineplex
Mineplex is
the biggest
free Minecraft server in the world. It contains dozens of zones and different arenas for a large variety of game types. Mineplex has
thousands of players
at any time.
Mineplex is home to several awesome Minecraft minigames, Featuring Bridges, Clans, Survival Games, Super Smash Mobs and many more!
Check
mineplex.com
Now.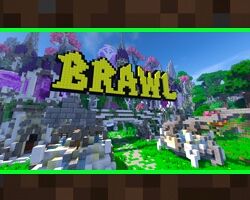 3. Brawl
Brawl is the best
free battle royale
Minecraft server you can find. Apart from everyone's favourite last man standing mode, there is also a capture the flag mode featured. Playing on a Brawl server will likely
change your perspective
on Minecraft.
FPS somehow works amazingly with our favourite blocky game.
Check
Brawl
Now.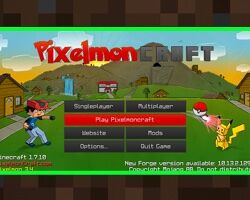 4. Pixelmoncraft
For the fans of Pokémon, this is
one of the best
free Minecraft servers available to play for free. Masterfully crafted Pixelmon mod based servers allow you to visit the Kanto and Johto regions, catch and fight with
your favorite Pokémons
. Find gym leaders to fight, Pokémarts to shop in, and long grass to smartly avoid. Enjoy Pokémon franchise fun, creatively embedded in a unique Minecraft game experience.
Check
server.pixelmoncraft.com
Now.
2
Best Minecraft Premium Servers

Some of the Minecraft servers are called premium because of their quality and store that allows to obtain in-game items for real world currency. The community is almost always much better in terms of trolls and griefers. Here is our top list of Minecraft Premium servers.
1. Lemoncloud
LemonCloud strives to be an
enjoyable and safe environment
for all those in our community. To achieve this, they have formulated specific rules and corresponding punishments that are enforced by their staff team. LemonCloud Minecraft server features a few different game modes: OP Prison, Skyblock, Survival, and Creative. Each of the game modes has a
distinct rule set
, but all have the same currency - Lemons. Check
lemoncloud.org
Now.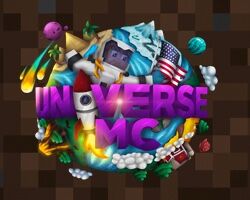 2. Universemc
One of the
most interesting
Minecraft Servers you can find. It has tons of fun games for you to play, including Factions, Prison, Skyblock, KitPVP. Each of the games has a prize pool where you can earn up to
$1000 in payouts
. Universemc is a Minecraft network that was founded in 2016. The network currently consists of 9 planets which include: survival, factions, skyblock, and kitmap. Check
universemc.us
Now.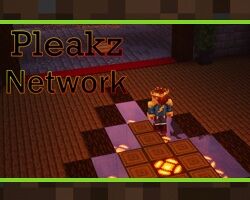 3. Pleakz Network
Pleakz Network is a normal
prison server
. You can be a prisoner or join the guard team. Your goal is to get out of prison. This can be done by paying yourself out of prison. You can get money either by mining, completing quests, or farming and selling drugs. If a guard sees that you have an illegal item or you hitting a player you will get isolated. There is also a PVP area where it is
legal to fight
. Check
Pleakz
Now.
Community Q&A
Ask a Question
We will answer on your question as soon as possible