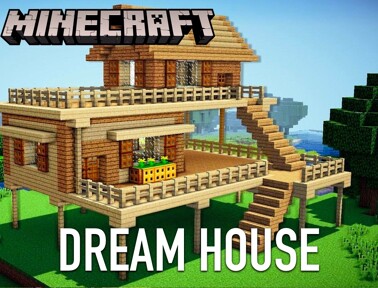 Build Your Dream House in Minecraft
Posted by Steve Davies April 22, 2022
Minecraft is all about building creative structures. Building your own house comes handy precisely in locations where mining does not satisfy the player's construction and reconstruction desires. Thanks to the extensive features and creativity tools available in minecraft, each and every player can plan and execute a larger-than-life house and eventually be proud of his labor.
1
Minecraft House Preparations

There are many common and many uncommon House designs for you to choose from - beach house, Mushroom house and even a Beehive like house. Follow the method below to get inspired and carry out your house building project effectively.
Why Building a House in Minecraft
The main motivations for building a house in Minecraft are setting a home-base for your character, marking your character's spawning spot, creating a safe hiding-place from monsters and privately performing daily tasks, such as potions brewing. The most important reason for building your own house in Minecraft is most likely leaving a long-term landmark, using a structure in your favorite biome that resonates with your game character.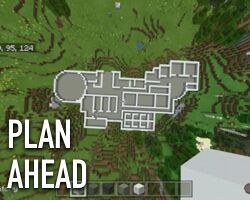 Plan Ahead to Save Time & Efforts
It eventually aims to save you efforts and make the whole project less time-consuming. Whether you are a professional builder or a noob construction-worker, as with most other in-game tasks, the more effort, time and resource you put into your question - the more impressive and rewarding it will eventually be. Castles, Churches, Restaurants, Malls, Firms Building and all other structural flavors will get a separate, dedicated guide.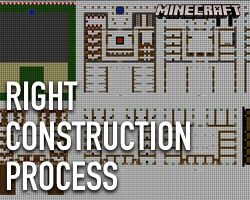 The Right Construction Process
While most common houses found in survival are usually modern or medieval styles, there are many other types worth exploring before putting an effort into gathering the required materials and especially before initiating the construction process. House building processes follow this pattern: Select your target house design, locate a proper blueprint to use if you are building from scratch (use sources such as Grabcraft, Minecraft.Gamepedia or similar), find the right, available spot location for your new premises, gather materials, build the structure, decorate and gear it up, according to your preferences, needs and esthetic taste.
2
Top 4 House Designs Inspirations

The following Minecraft house concepts are a great inspiration for new house construction projects. Use them as reference, but make sure to apply your personal touch throughout the process and in the final outcome. It's YOUR house after all.
Multilevel Wooden Forest Mansion
Similar to a Woodland Mansion, a forest mansion would usually be made primarily out of wood and some stone, somewhere within a forest area. A compact structure of main and second floors, complemented with a storage basement would be practical and relatively easy to build.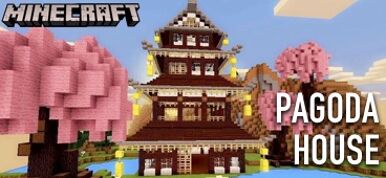 Pagoda House
This uniquely-looking structure is uncommon in the straight-lines world of Minecraft. An Japanese themed Minecraft home would require creativity, time and delicacy to set up, due to its demand for curved blocks and non-standard angels. Some Asian decorations mods may speed up the process and deliver the expected result more effectively than carving materitng by yourself.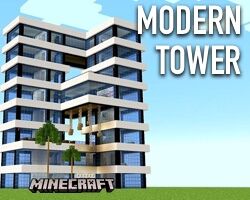 Modern Tower
Stand out in the crowd with a modern looking skyscraper that can serve various purposes, such as fancy restaurants, a hotel or even a luxurious apartment for yourself. Using stained glass walls in various colors, specially carved balconies and hand-crafted windows design would grant your spacious new house a cool look to be inspired by.
Quartz House
If you are looking for a brilliantly unique block to build your new house with - Quartz is an exclusive choice; It's bright, versatile in colors and beautifully looking. While it's an abundant material in the Minecraft world, it never looks cheap or over used. Visiting the Nether would be your best chance to grab enough of the Nether quartz - a smooth, white mineral found only in the Nether - needed to generate the precious-looking Quartz. Instead of visiting the nether (why shouldn't you?), Quartz can be bought from any stone mason villager you come by during your explorations. Only note this - The Quartz can be only used for decoration. But these have no limitations; Starting with a Chiseled quartz block, you can go down and decorate your own quartz stairs, pillars, kitchen, and even a template. Go wild with Quartz!
Community Q&A
Ask a Question
We will answer on your question as soon as possible