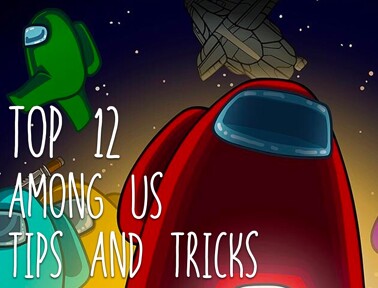 Top 12 Among Us Tips & Tricks
Posted by Kyle "Red is Sus" Shaw April 19, 2022
Among Us is the social deduction game that went viral this summer. Accessibility and availability of the game made a huge impact on its success and everyone has jumped into the spacesuits of the colorful astronauts. Complete tasks, discover imposters, kill crewmates, sabotage the ship and accuse innocent players! Game is available on PC, Android, or iOS. Mobile version is free to play.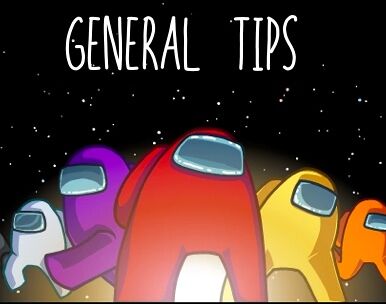 Game features 2 roles on a spaceship heading to the homeplanet. One(or two) of the crewmates has been replaced by a parasitic shapeshifter - The Imposter. Their goal is to eliminate every crewmate and sabotage the ship using vents and deceiving others to stay anonymous.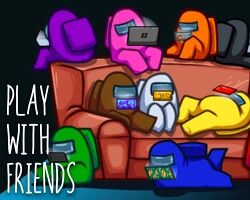 Play with Friends
Probably the most important aspect of Among us - is its social part. Game features matchmaking lobbies, but unfortunately a lot of plates simply leave after being killed or not getting their preferred role.
We recommend playing this game with friends, since it is much more fun this way. Playing with friends will allow you to have the most enjoyable experience. Discover which of your friends is the best liar. Who can deceive better?
Find Communities
If you can't get 4+ friends to play Among Us you can try to find communities on
Discord or Reddit
to fill up full lobbies. This way you will be able to enjoy the full experience of a social aspect of the Among Us. You can find a lot of
discord servers here
filled with other players interested in fair Among us games. I've personally found a group of amazing players on one of those servers, we play few days a week and have a lot of fun.
Rules
The game is the most fun when everyone plays by the rules. The game features a list of rules that players should follow.
Most important rules to obey:
No talking before the meeting
No talking after(and while) being killed
Complete all tasks even if you are dead
Be polite and don't scream at the meetings
Don't leave games, this ruins fun for every other player
Learn Maps
Learn maps to remember where each room is located. Each Room has its
own name and purpose
. This knowledge will allow you to hide your evil doings or to deduct who was the imposter.
Learning map and vents will improve your game a lot, and you will win much more games as a crewmate or an imposter. You can use your phone as a secondary screen to keep the map open if you are playing on the PC.
The goal of Crewmates is to complete all tasks as fast as possible. Finding the Impostor is the second goal, as well as discussing and kicking them off the ship. Crewmates who have been killed by an Impostor, or kicked become ghosts. Ghosts can complete tasks and move through walls.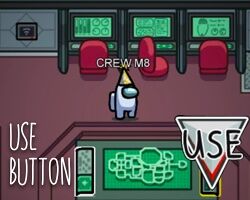 Crewmate ability - Use
A Crewmate can use the 'Use' button for a variety of interactions. The most common is for activating and completing tasks. Crewmates can also use this button to manually call
an emergency meeting
, check security cameras or to view the admin map.
Impostors also have this button, but cannot complete tasks with it. This button is in the bottom right corner of the screen.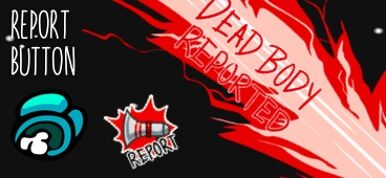 Crewmate Ability - Report
A Crewmate can use the report button to report a dead body, and bring the entire crew into a meeting to discuss who the Impostor may be. Impostors also have this ability. On PC you can use "R" key-bind to quickly report bodies.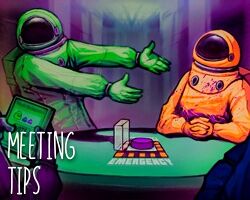 Meeting Tips
Ask questions and try to figure out where everyone has been and what they were doing, try to remember where you met who and try to destroy or provide an alibi to the players. If you suspect someone of being the Imposter, ask them if they can prove their innocence with a strong alibi. Sloppy Imposters may slip up, and when they do, you need to make sure you have the facts to back up your accusation. Be convincing and don't let the imposter accuse somebody else.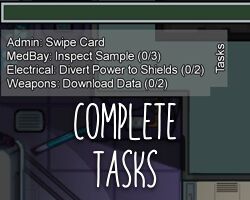 Tasks
Don't be a slacker. Tasks are not that hard. They will vary from swiping your card in the admin panel to re-fueling the engines, and shooting down asteroids. Nobody likes trolls or people who go around aimlessly. It only makes the game more difficult for those who are invested in the match. And if you don't focus on the tasks - your team will probably lose. If you don't want to play, don't get in a game.

These Among Us Impostor tips will help you deceive your way to the top. How else are you going to kill your friends and then look other players in the eye when you say it wasn't you? You need to perfect the art of not looking suspicious but not looking too not suspicious, because that's obviously... very sus.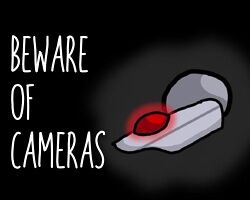 Don't Kills Under Cameras
Some players will often spend time in the
security room
looking at cameras. Cameras see only some of the hallways. They are unaffected by vision settings or lights going down, but comms sabotage disables them until fixed.
When one of the crewmates uses the security monitors - you (and everybody) can see the red indicators on cameras.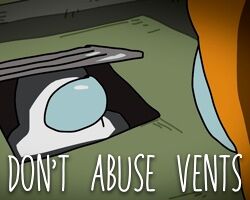 Don't Overuse the Vents
Most of the new players think that using ventilation to move through the map is a good play. But this is actually where they fail. You can never predict who will come near the vent exit that you are about to use. Leaving vents near a player will most likely result in an emergency meeting and your body flying into space. Use ventilation carefully and try to move away from the body and find yourself a buddy to provide you an alibi.
Take Initiative at Meetings
As an Imposter you want to stir the conversation in the direction that will result in ejecting a crewmate. Don't wait for things to go wrong. If a body is reported, ask another player where he came from, or what tasks he did. Try to convince them you were far away from a body. Crewmates cast accusations all the time, so joining in is not necessarily suspicious. Crewmates may pick up on your accusation and start suspecting your victim.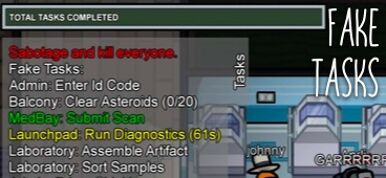 Fake Tasks
The main tip for the imposters - learning how to fake tasks properly! Remember - only Crewmates can actually complete tasks, so faking one when other players are near can give you an alibi. To fake a task, stand still in the task spot and wait about the same time that the corresponding task should take to complete. Try to leave just after the task bar fills up, to prove that you really did it.
Community Q&A
Ask a Question
We will answer on your question as soon as possible