Top Holiday Season 21-22' Free Games
Posted by blox.zone April 23, 2022
Everyone knows that popular Video Games can be expensive, with a retail price of up to $80 for standard editions, especially around the holiday season, where discounts are scarce. Luckily, there are plenty of free-to-play, (aka f2p) games that bravely compete with their pricey counterparts. Most players heard about Fortnite and Roblox, but in fact - the market variety introduces a match for everyone. Not every f2p game is worth your time. Follow this guide to find the best free-to-play game for you to have extreme fun instantly at no cost.
1
Low-Spec PC Casual Games To Play This Holiday Season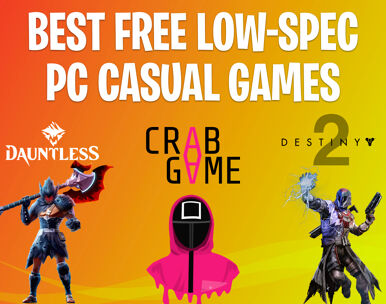 Wondering what games to play casually on the low-end PC this holiday season? Don't worry, we've got you covered. Discover these 3 amazing, and most importantly free games that you can play with your friends right now. These games are a great way to spend holiday evenings. All of them are easy to pick up, fun to play, and can run on any Windows PC or laptop.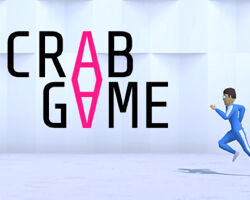 Crab Game - Free Squid Game You Hoped For
Following the surprising
hit Netflix Show "Squid Game"
, a spin-off video game was only a matter of time. Crab Game is a simple multiplayer game where players hop into lobbies and play battle-royale-style deadly games. It is free and doesn't require a high-end pc while offering similar experiences to the ones shown on the Squid Game series. It's a perfect game to spend holiday evenings with friends.
Fun, accessible, and very true to the hit TV Show.
Download Crab Game for Free on Steam right now.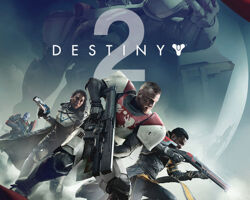 Destiny 2 - High Quality Free Sci-fi MMO Game
After being a premium title, Destiny 2 has become a f2p game, which is usually never a good sign. But this is a welcome exception. In 2021 Destiny 2 is the best version of itself, and one of the best experiences you can get for free. Whether you want to discover the rich story, raid, or just chill with your friends in the hub, there's a lot of content available in the free version of Destiny 2 on Steam. With enough content and amazing gameplay Destiny 2 can for sure be a game to spend countless hours in. The minimum requirements for this game are Nvidia GeForce GTX 660 and Intel Core i3-3250, so it can run on almost any PC or laptop. That makes Destiny 2 one of our top picks for the best Free PC Games of 2021.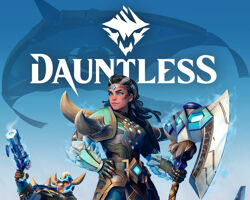 Dauntless - Monster Hunter, But Free
If you or your friends were ever interested to play one of the Monster Hunter games together, Dauntless is a great way to do it for free. This game was
inspired by the Monster Hunter
franchise and includes everything players love about it, hunting monsters, crafting gear, and it's also an MMO. Team up with your friends and other players, search for monsters, and try to take them down, but make sure you and your team is really prepared for the fight. In addition to great gameplay and combat, Dauntless can also run on most of the PCs, it only requires 4GB of ram and at least Nvidia 660Ti, so basically, any PC from the last decade can run it.
This is a perfect game to play without a rush this holiday season, take your friends and hop into the beautiful fantasy world right now.
2
Competitive Low-Spec Games To Play This Holiday Season

Looking for new games to play on a low-end desktop or laptop? Check out the top 3 exciting free games that you can download and play right now that won't require a new RTX Graphics card. So if you do not have access to a high-end PC, and want to enjoy high-quality games during this holiday season, and without ever spending a penny - here are our top picks for you.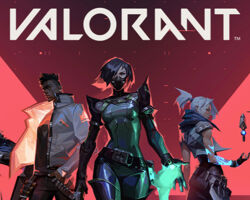 Valorant - The Best CS:GO Competitor Out There
Riot Games' tactical first-person shooter is a direct competitor of ultra-successful Counter-Strike: Global Offensive, but with a great twist. Valorant is a beautiful competitive game that is free and can run smoothly on every Gaming PC, even Low-End. The heroes, also known as agents, provide a unique level of excitement to this well-known genre. No cheaters, smooth and tactical gameplay, great visuals, and bi-weekly updates make Valorant the best FPS game you can play in 2021. Join millions of Valorant players around the world for free right here.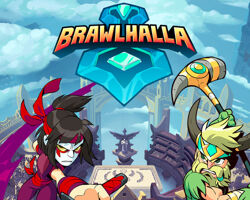 Brawlhalla - F2P Super Smash Bros
Nintendo has dominated the platform fighter genre for the last decade, but there's finally a worthy opponent. For anyone who doesn't own a Nintendo Switch or just wants a free alternative to play competitively, we present - Brawlhalla. This Free platform fighting game offers players a variety of cool and unique characters and arenas. Brawlhalla is very easy to pick up, it doesn't require learning combos, and it's very enjoyable in the company of friends. It has some unique features like special power-up boosts, and cameo characters from Tomb Raider, Walking Dead, and WWE. The big plus, apart from it being free, is it can run flawlessly on any PC, it only requires 2GB ram and some free space to play. Start Playing Brawlhalla for free now!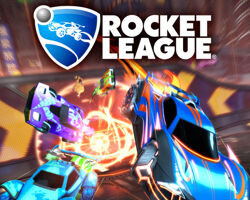 Rocket League - Fun & Competitive Game
Rocket League is a perfect example of the "easy to learn, hard to master" game. Anyone can jump in, and have fun by trying to push a giant soccer ball into the goal with their vehicles. But improving in Rocket League requires a lot of practice time and dedication, and this is part of the fun. This makes RL one of the best games to play for both casual and hardcore players, anyone can have fun. It also requires at least a Geforce 760 graphics card, and about 4GB of RAM, so almost any PC/Laptop can run it. Rocket League was originally a premium title and cost money, but it's recently been made free-to-play, so you can download it and play right now.
3
Best 21-22' Free Games, Honorable Mentions
These are the games that you already know about or heard about. They are highly popular, get regular updates and for sure will stay that way for a long time. So if you are looking for a long-term relationship with a f2p game, this list of the proven games might help you to pick one. Each game in this list has already managed to build a gigantic player base, countless communities and it will stay that way for many years ahead. Picking up one of these right now will allow you to enjoy gameplay without worrying about the game's future.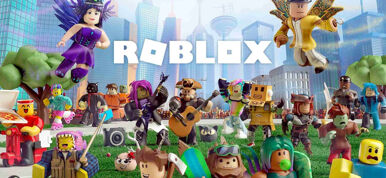 Roblox - Best Metaverse Experience
What is Roblox? Is it a child game? Let us help you understand what it is. Roblox is not actually a game, it is a place where users play games made by other users. The Fun in Roblox doesn't just come from enjoying games, it also comes from making games yourself. The Metaverse is harder to explain, it's basically the virtual 3D world filled with real players interacting with each other. Metaverse in Roblox is quickly expanding, allowing players to enjoy countless games and fun activities all inside one place, just like in the "Ready Player One" Book and Movie. Roblox is also collaborating with big brands, like Star Wars, Nike, DC Comics to create challenges, games, and cool rewards. So if you want to experience, Metaverse, social interactions, and countless games made by players like you, or even try making a game yourself - Roblox is the way to go. Download it for free on your PC, IOS and Android.
Fortnite - Battle Royale Behemoth
One of the biggest names in the video game industry these days, Fortnite is already an established name, a massive hit as well as a pop culture phenomenon. It already has been featured in the Avengers movies, there were live music shows held within the game, and it's only a beginning. Beneath all of that, Fortnite still is a very solid game built around the core pillars of battle royale games - survival, scavenging, and fast decision making. This masterpiece of a game offers value and plenty of entertainment without asking a single dollar in return. You can download it from Epic Store for free Windows PC, Mac, Android, and IOS.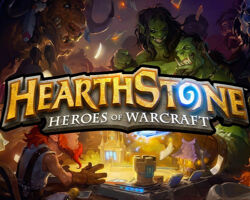 Hearthstone - King of the Collectable Card Games
While Hearthstone is not that easy to pick up, it's also not one of the games that are only motivated by money. With the big-name behind it, this Blizzard CCG grabbed players' attention from release and still is going very strong. With a few different game modes, a ranked system, and thousands of guides online, we can really say that Hearthstone is fairly approachable for new players in 2021. The outcome of matches does depend a lot on RNG, though this may not be that big an issue if you're just looking for a timesink. Hearthstone is Free and available for Windows PC, Mac, and even IOS and Android.
This concludes our list of top free PC games for casual and competitive gamers. Now you know that not every good game costs a premium price, and everyone can enjoy quality gameplay for free. From popular f2p titles to low-spec casual & competitive games, there is something for everyone. Pick your game, and enjoy it this holiday season without spending a penny.
Community Q&A
Ask a Question
We will answer on your question as soon as possible