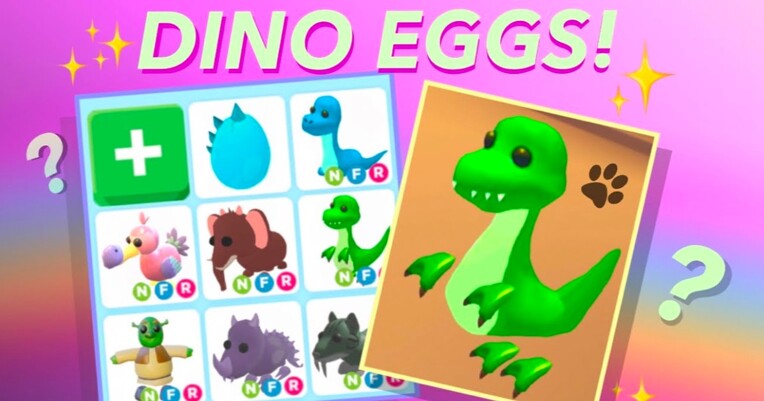 Adopt Me! Fossil Dinosaur Eggs Update
Posted by Alf August 31, 2020
Seems like dino's are one the way to Adopt Me! Some time in near future these prehistoric creatures will be added to the game. Let's look at everything we know so far, however it's not much but more info expected soon.
Dinosaurs and dino eggs were announced in june officially. Cute dinosaur and egg emoji were posted on Adopt Me twitter, which meant only one thing - jurassic animals coming soon.
Unfortunately the release date was never announced, instead they posted some exciting news about upcoming events that will go along with the release of Fossil Egg update.
Additionally this update will contain trading improvements and systems to prevent scamming, new soundtrack and music as well as lots of quality of life improvements.
Here's everything that we know about Fossil Egg Update:
Team started to work on the update in june
It's going to be one of the biggest updates yet
New event
There's going to be more pets than in any of previous eggs
All Dinosaurs will have unique animation
Pterodactyl, Tyrannosaurus Rex, Triceratops, Stegosaurus, Brontosaurus, and maybe even a Velociraptor are going to be in the game
Roblox Quiz
Check How much you really know Roblox. Show your knowledge & Learn game tricks that help you get better at Roblox.