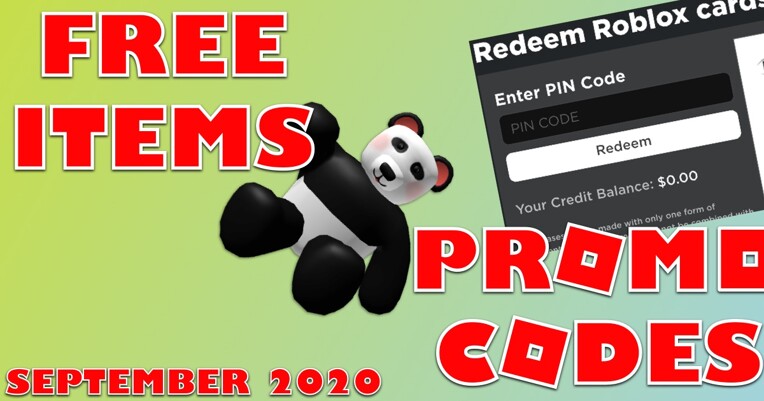 Free Items and New Promo Codes (September 2020)
Posted by Frankie J September 1, 2020
One of the most fun, if not the most fun, part of playing Roblox - customizing your avatar. Sometimes you just want your character to look fresh without any investment, and we will try to help you. We've searched everywhere and created a list of free items and promo codes you can use to freshen your look.
Here's full list of free items you can get right now:
Cake Cape - Roblox just celebrated its 14th birthday and giving away tasty looking cake capes. All you need to do is redeem this code - GROWINGTOGETHER14.
Kinetic staff - as a part of the Island of Move game event must be redeemed in game, but it's a cool little item. Hop in to the game and redeem this code - DIY
Crystalline Companion - same as with kinetic staff this companion is a part of the same event and this item needs to be redeemed in game using this code - WorldAlive
Fully Loaded Backpack - nice looking backpack for your character. Redeem this code to get it - TOYRUBACKPACK2020
Spider Cola Shoulder pet - redeem this code - SPIDERCOLA
Free Birds Says Shoulder pet - to get this cool little blue birds sitting on your character redeem this code - TWEETROBLOX
If you don't know where and how to redeem promo codes, do not worry, we will help. It really is simple, go to this https://www.roblox.com/promocodes page, enter the promo code in the right section, press the redeem button and free virtual items will be added to your Roblox account instantly.
Roblox Quiz
Check How much you really know Roblox. Show your knowledge & Learn game tricks that help you get better at Roblox.