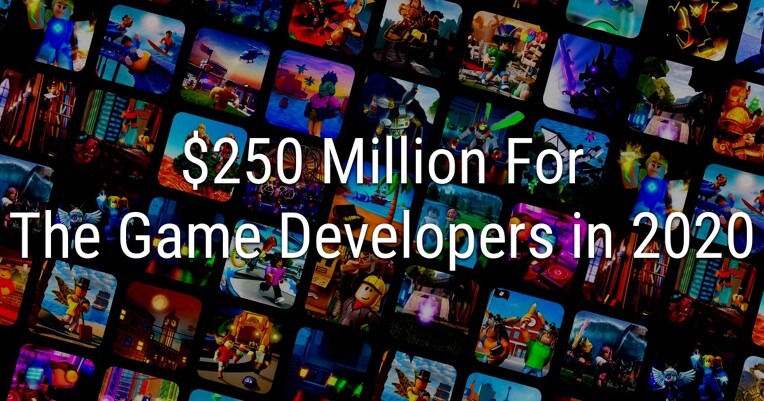 Roblox developers are going to earn $250 million in 2020
Posted by Robin Lake September 4, 2020
Roblox developers set to earn a total of $250 million collectively in 2020. That is more than double of what they earned in 2019.
Latest data provided by Roblox shows that game developers will reach $250 million by the start of 2021. If we look at last year data and compare - they earned a total amount of $110 million. It's actually a 127% increase, which is huge.
There are roughly 350,000 game and item developers making money using Roblox Game Studio tools.
Report also says that games in Roblox now have an impressive monthly user activity. About 150 million monthly players play hundreds of games available on this platform. Most popular game of recent year is Adopt Me - reaching a peak of 1.62 million concurrent users.
Adopt Me's team member Josh Ling, recently shared some of the studio plans following the game's incredible rate of growth and success. Ling said that the studio is going to have about 100 employees by Christmas, and all of them will focus on Adopt Me.
Roblox Corp. recently announced a new initiative that will pay Roblox game developers and studios additional money based on user engagement with their games. According to them, it will pay out about $2 million to developers by the end of 2020.
Roblox Quiz
Check How much you really know Roblox. Show your knowledge & Learn game tricks that help you get better at Roblox.